Directions
20 Hampton Avenue
Northampton, MA 01060



Directions from 91 North or South:

Take Exit 18.

At the end of the ramp take a left onto Route 5 North. Just under 1 mile (about .7 mile) turn left onto Hampton Avenue. If you happen to miss Hampton Avenue, your next left (Armory Street) will also bring you back to the parking lot / parking garage area.


For those of you familiar with downtown Northampton, follow route 5 or 9 to the center where these two routes intersect. Turn onto 5 south (Pleasant Street). Then take your second right onto Hampton Avenue.
Parking
Once on Hampton Ave there are several places to park.
There will be a lot on your right. Just after this lot is the parking garage. If you continue past this lot and the garage there is another lot on your left.

Click here for a downtown Northampton parking map


Northampton Parking Fees
The first lot on your right is pay until 6:00pm and is $.75 per hour. Pay in advance at one of the pay stations and put the ticket in your window. This lot is directly across the street from the building where the study group is being held.

The garage is free for the first hour only. After that it is $.50 per hour regardless of the time. You will get a card as you enter and then pay at the pay station before going back to your car.

The lot on the left (the largest lot) is also pay until 6:00pm but is only $.25 per hour. This is also pay in advance at a pay station and place to ticket in your window.

Do not park in the lot directly behind Hampton Court as a parking permit is required and violators do get towed.
The Building
When you turn onto Hampton Avenue, you will see this: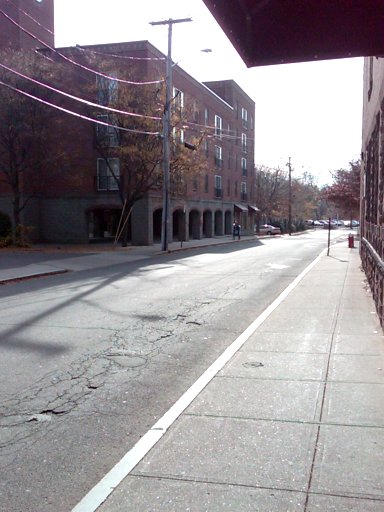 This is what the parking lot side of the building looks like: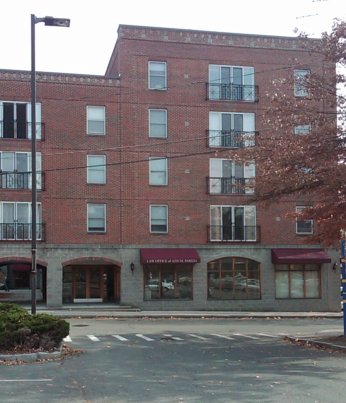 Head toward the building and you will see open archways: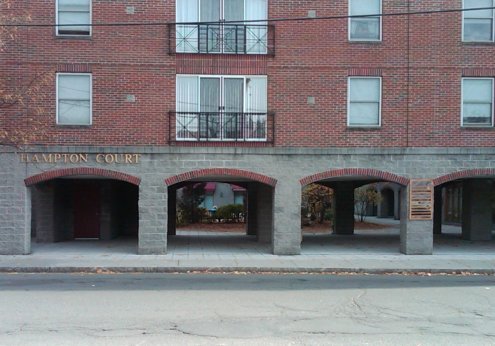 Walk through one of the archways and straight ahead. The main door has a red awning and says '20 Hampton Court'.

If you need more specific information or have any other questions, please contact me.

I look forward to seeing you at the study group!

Brian
413.427.5890



---